In a Nutshell.
One API to rule them all.
Headless CMS
You create an App for each customer of yours, where you can set an app-specific user for your customer in order to Manage Content easily using our CMS. We introduce much better usability designed specifically for non-technical users.
JSON RESTful API
You as a Frontend Developer can access our API Console to perform quick test on your customer's app, and preview the output JSON, which you're going to use in your Frontend App.
Hassle-free Frontend App
You can simply use one of our Client Libraries to dynamically render your customer's app, or you can just use whatever Frontend Tools of choice, without worrying about complex database and backend development.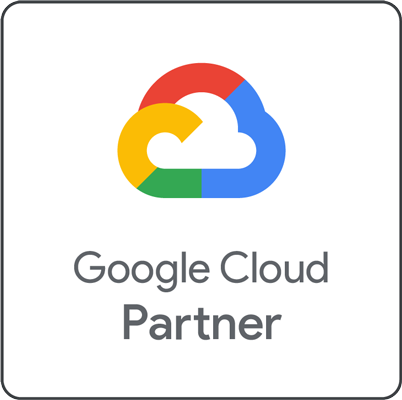 We are a
Technology Partner

with GCP The First Google Cloud Technology Partner in Arabian Countries!
Our products complement the functionality of Google Cloud products to produce scalable Apps for you with resilient storage and infinite traffic. The result is global, high-performance, and cost-effective Apps with uptime 99.95%.
Partner Listing
Key Features.
Decoupling Content Management from Frontend Channels.
Multi-Channel
Reusable Content
Moving to CaaS solutions focuses more on pure Content Management disregarding Frontend Channels and free of presentation control, which provides a simplified and superior solution that allows reusing content across different platforms, without duplicating efforts when posting to new channels.
Reactive Programming
Consistent Data Models
RP raises the level of abstraction of your code so you can focus on the interdependence of events that define the business logic, rather than having to constantly fiddle with a large amount of implementation details. Code in RP will likely be more concise. The benefit is more evident in modern web apps and mobile apps that are highly interactive with a multitude of UI events related to data events.
Unrestricted UI Design
Programming Language Independent
Digital content channels are sky rocketing, it's not just web-based anymore, there's mobile, displays in stores, wearable gadgets, the interactive fridge and car information systems. You're definitely going to use a newer language at some point. Using our Content API gives you that advantage.
Advantages.
What's in it for you?
We support our CMS for your Customers
Your customers are not likely fading away just because you've delivered your Frontend Design. They will have questions and will require assistance for managing their content. Using our Cloud CMS, we will have your back.
Multi-language Content Translation
How many time have you got stuck in delivering localization feature to your customer's app? Especially enabling them to manage content translation by themselves? We support up to 7 different languages for you customers.
Short Production Time
Traditional web content management systems like Drupal and Wordpress may offer a one-stop-shop solutions for both creating websites and managing content. But why producing an app in 1-2 weeks while you can do it in 1 day?
Pricing.
We have an appealing and competitive price.
Price per
Development

App
Unlimited API Requests
Unlimited Cloud Storage
Unlimited Bandwidth
Unlimited Database Entries
Unlimited Pages
Unlimited Uploads
Price per
Production

App Additional fees applied based on usage metrics
100,000 API Requests
5GB Cloud Storage
10GB Bandwidth
50MB Database Entries
50 Pages
Up to 7 Languages Translations
12x5 Technical Support
14 days trial